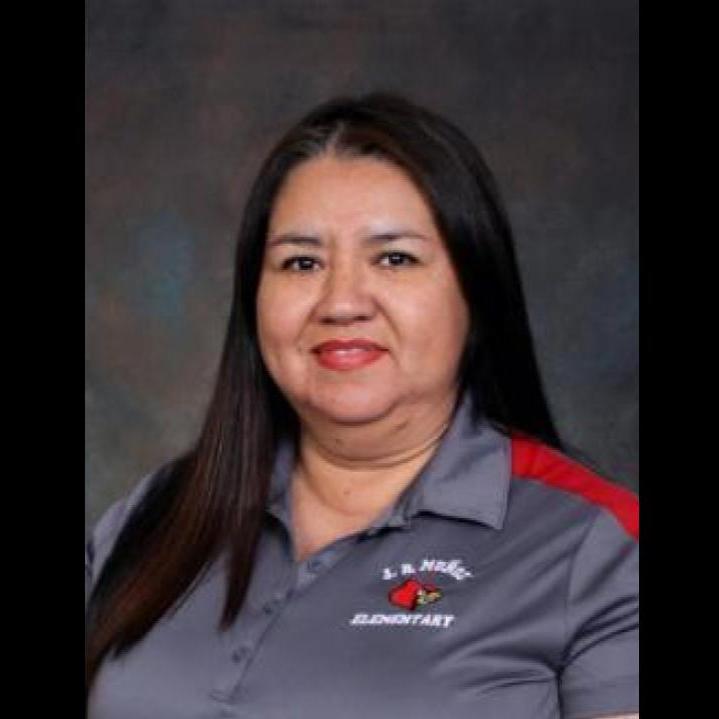 Mrs. Carmen Reyna
Counselor
Welcome!
Dear JBM Families,
Let me begin by expressing to you that I am honored to be your child's counselor at J. B. Muñoz Elementary. To let you know a little bit about me, I received my Bachelor of Interdisciplinary Studies and Masters of Guidance and Counseling from The University of Texas-Pan American in Edinburg, Texas. I was an elementary teacher for 14 years before becoming a school counselor. I have been dedicated to the education field since 1998 and continue to enjoy working with children. I am here to help your child(ren) in their academic and personal needs and I look forward to continue working with them. Please contact me if I can be of your assistance. I will be glad to help.
Bienvenidos!
Estimadas familias de JBM,
Comenzare expresando el honor que siento de ser la consejera se sus hijos/as en la primaria de J. B. Muñoz. Para decirles un poco sobre mi, recibi mi Bachillerato en Estudios Interdisciplinarios y Maestria en Orientación y Consejeria en la Universidad de Texas - Pan Americana en Edinburg, Texas. Fui maestra de primaria por 14 años antes de ser consejera. He estado dedicada a la carrera de educación desde 1998 y aun continuo disfrutando trabajar con niños/as. Yo estoy aqui para ayudar a sus hijos/as en las necesidades academicas y personales y con gusto continuare trabajando con ellos. Por favor llamenme si en algo le puedo ayudar, con gusto lo hare.